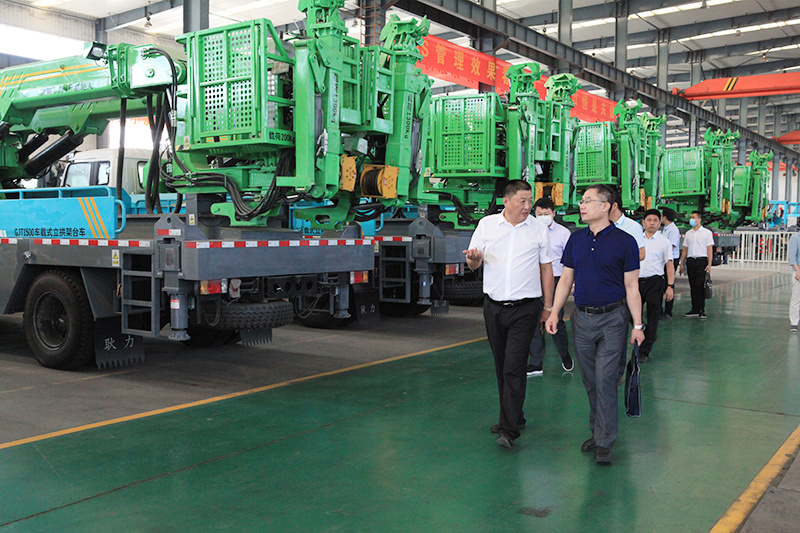 On the morning of September 9, the leaders of the Economic Group of the Research Bureau of the General Office of the CPC Central Committee, Li Ying, Liu Yuhui, and Deng Wenqiang, accompanied by Shi Xiaolin, deputy secretary of the Mengjin County Party Committee, and Ning Suitao, Matun Town Party Committee Secretary, visited our company to inspect and guide the work.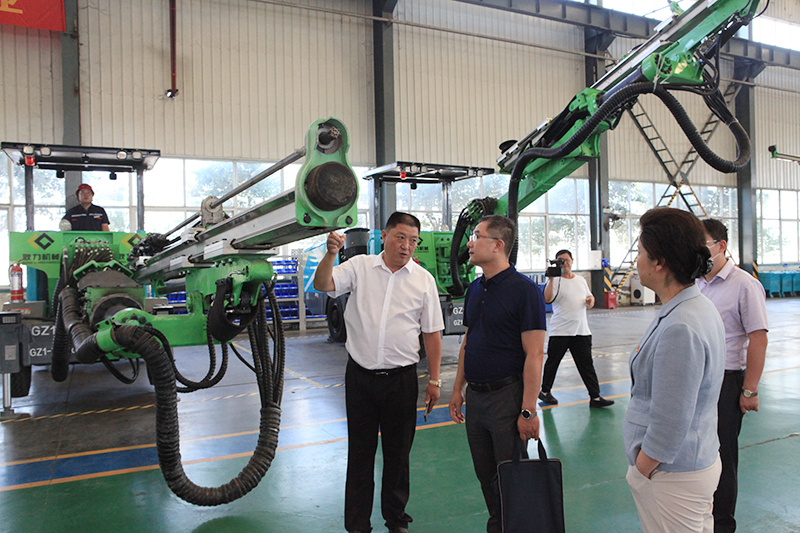 Chairman Li Weiping warmly welcomed the leaders of the research team,introduced and reported on the current company's new product development and sales, intellectual property protection, and corporate culture. The leaders of the research bureau fully affirmed the company's development.
In the clean and tidy workshop, the leaders of the research bureau visited the new automated wet spraying machine, rock drilling machine and tunnel support machine. Later, the leaders of the research bureau visited the staff bookstore to learn about party building work and enterprise point system management, etc.They agreed that Geng Li could resume work and production quickly after the epidemic and achieved good benefits, indicating that the company has a clear development idea, clear strategic goals, and a capable technical team. It also benefits from the policy support of the national and local governments.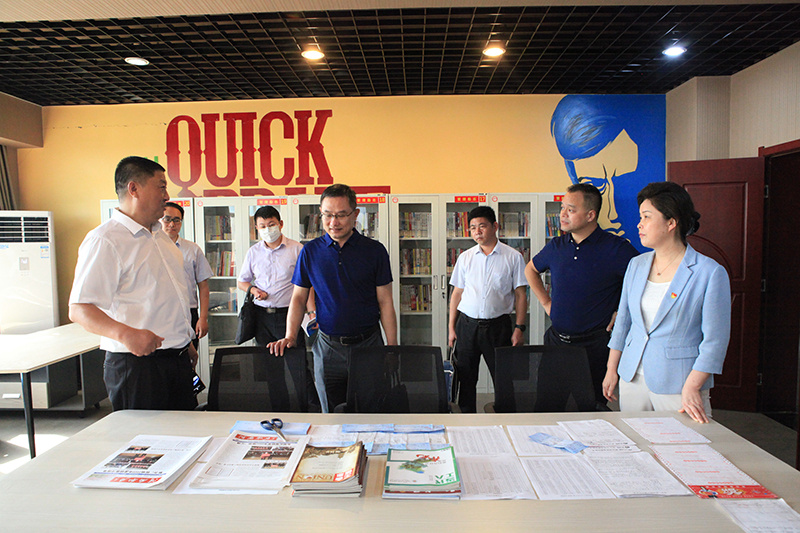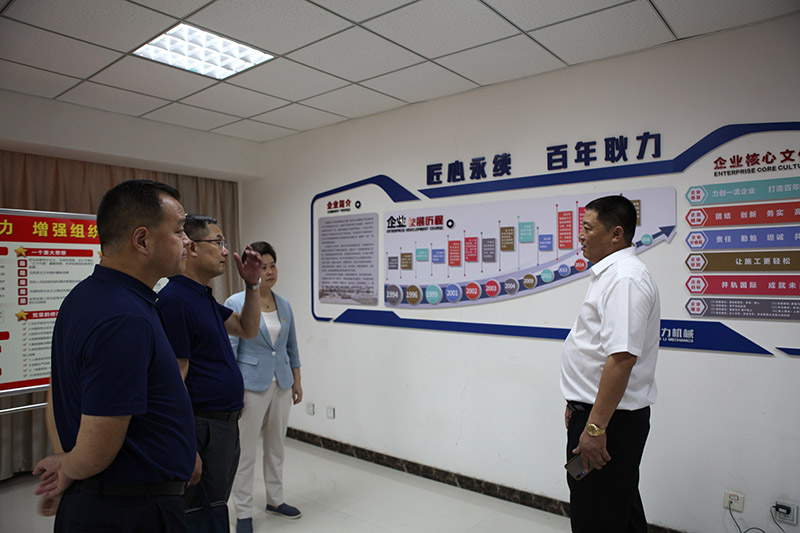 Finally, the leaders of the research bureau put forward hope to Geng Li:
1. Continue to integrate into the national infrastructure, seek development while undertaking national development responsibilities, establish a glorious corporate image, and enhance development strength
2. Continue to adhere to the development ideas of collaboration and integration, fully demonstrate strength, promote the development of informatization, and create influential domestic brands and international strategic positions
3. Continue to accelerate the company's technological innovation, transformation and upgrading, and provide impetus for the company's subsequent development
4. Strengthen the protection of "Geng Li" intellectual property rights and formulate corresponding measures to ensure that the interests of enterprises are not violated